Minister Barnett MP announces the winners of the 2019-20 Tasmanian Trout Fishing Photo Competition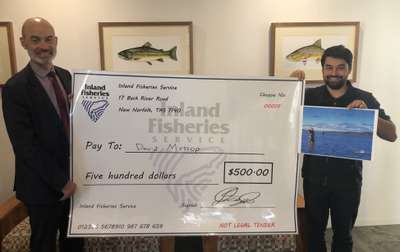 This afternoon, the Hon Guy Barnett MP, Minister for Primary Industries and Water, announced the winner of the Inland Fisheries Service's Tasmania Trout Fishing Photo Competition for 2019-20
First prize, being a cheque for $500 was taken by David Mossop for his photo, AJ Smith battling a Brown Trout at Lake Botsford.
David was able to join Minister Barnett MP in his Hobart office earlier today.
Second prize, a pair of Anchor WetSuits Fly 'n' Dry waders went to Rhys Hamilton for the photo Western Lakes Recovery.
Third and fourth prizes are a selection of Huey's Lures. 3rd prize – Kelly Slater and Ian Hubble won these prizes, respectively. Kelly Slater for the photo Mersey River, Dogs Head Reserve and Ian Hubble for the photo Mersey River, Warrawee Reserve, Latrobe.
The Tasmanian Trout Fishing Photo Competition has been a staple for the IFS over the last few years. The competition produces a great range of photos showcasing all sides of trout fishing in Tasmania. Images have included Tasmanian lakes, rivers, angling experiences, trout fishing landscapes and artfully placed fishing gear.
This year's winning photos are:
1st: David Mossop with his photo AJ Smith battling a Brown Trout at Lake Botsford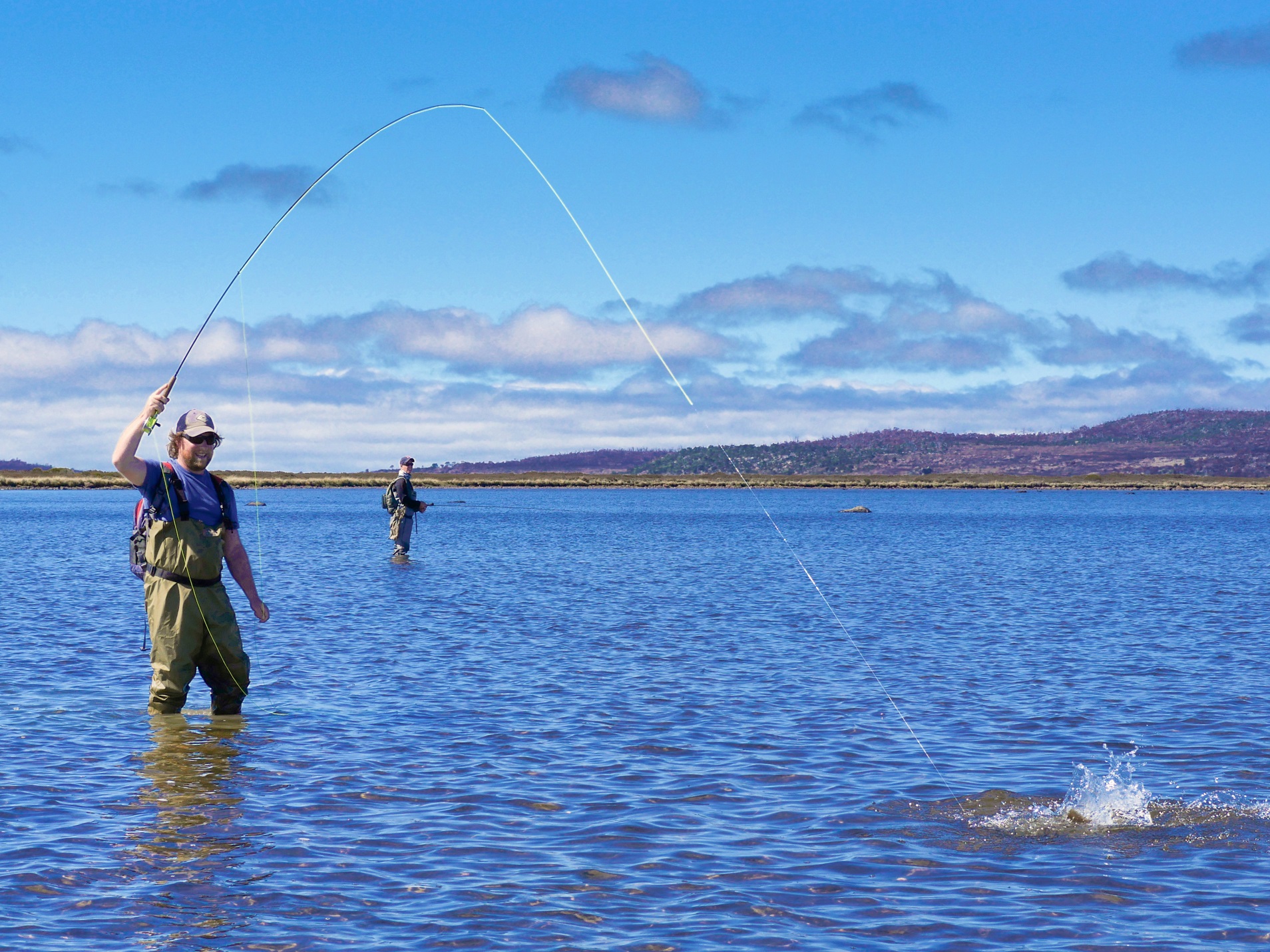 2nd: Rhys Hamilton, with his photo Western Lakes Recovery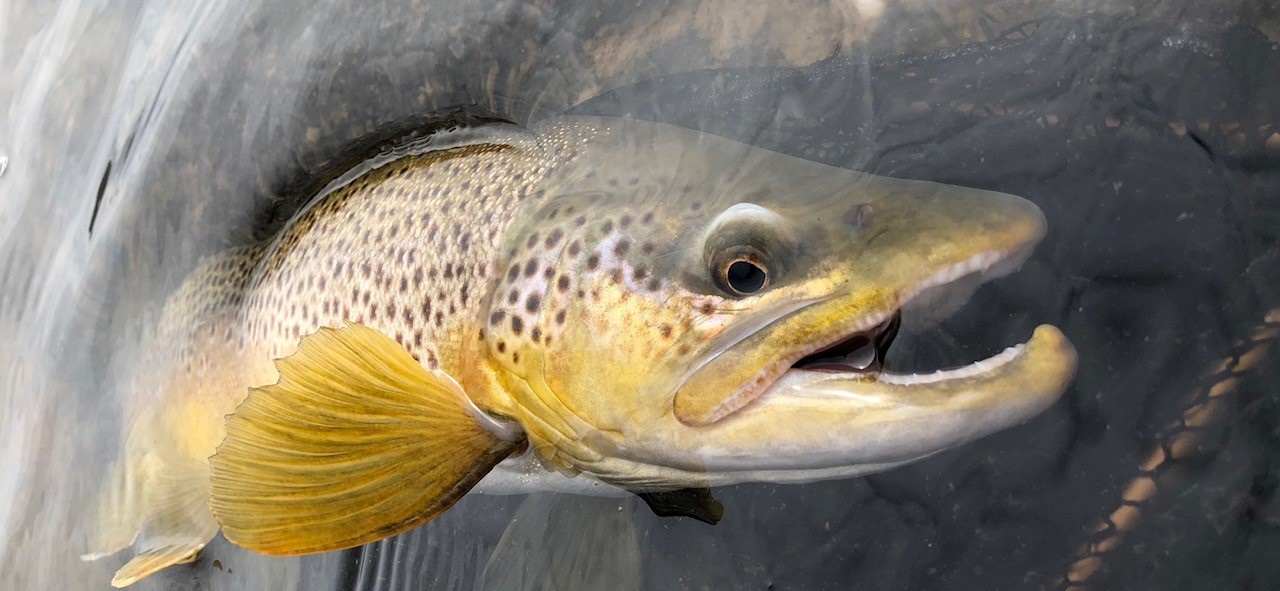 3rd: Kelly Slater with her photo Mersey River Dogs Head Reserve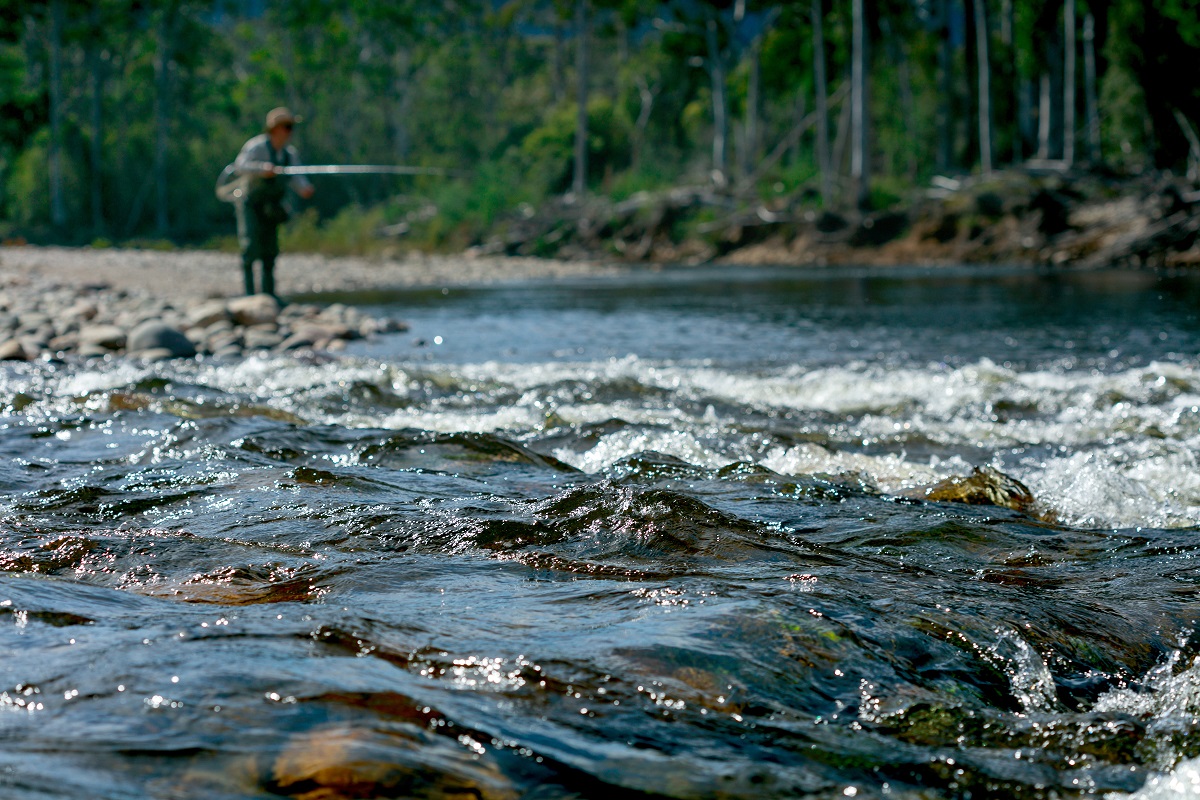 4th: Ian Hubble with his photo Mersey River, Warrawee Reserve, Latrobe