Atlantic salmon released into Lake Kara for start of season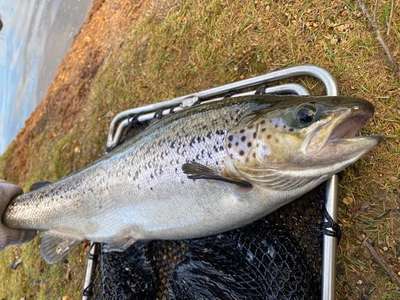 The new trout season begins tomorrow. To support angling opportunities in regional areas we have stocked 100 Atlantic salmon into Lake Kara.
At an average weight of over 1.5kg, they will test the skills of any angler. Remember the bag limit in Lake Kara is 5 fish total, of which only 2 may measure longer than 500mm. Thanks to Tassal for kindly donating the fish.
For those that are yet to purchase their licence, please visit www.ifs.tas.gov.au Doing so might also allow you to win $10,000 if you catch one of the 5 tagged fish released into different waters around the state. For more information on the Tasmanian Tagged Trout Promotion. You've got to be in it to win it!