2020-21 Angling licences now available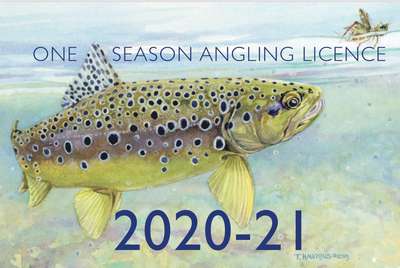 The new fishing season will open on Saturday 1 August 2020 and with all of the good rainfall and the fish transfers that have been undertaken it is looking to be a great trout fishing season.
There has never been a better time to explore our home state and the wide range of fishing on offer. Whether you prefer bait, lure or fly fishing, there is something for everyone.
An angling licence still costs the same as it did in 2017-18. This is thanks to the Government's commitment to grow our inland fisheries and the freeze on licence fees.
If you buy your licence now, it's the best value. Only 21 cents a day.
Current full season angling licences are due to run out on 31 July. To renew or buy your licence, or maybe one for a friend, go to the licence page on our website. You can also purchase a licence in person at any Service Tasmania Shop or drop into your local tackle store. This will put you in with a chance of catching a $10 000 brown trout in the Tasmanian Tagged Trout Promotion.
Escape the uncertainty. Trout fish Tasmania.