Inland Fisheries helping to keep anglers safe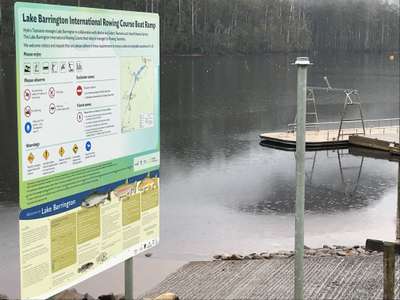 The Inland Fisheries Service continues to maintain navigation lights at major boat ramps across Tasmania. The lights were installed at 34 boat ramps in a joint project with MAST and Hydro Tasmania in 2014. Light batteries need to be periodically replaced and redundant lights upgraded. A replacement light was installed at the Lake Barrington rowing course boat ramp recently.
These automatic lights activate at dusk each day and provide a flashing beacon until daylight the next day.