Stopping fish from escaping at Four Springs Lake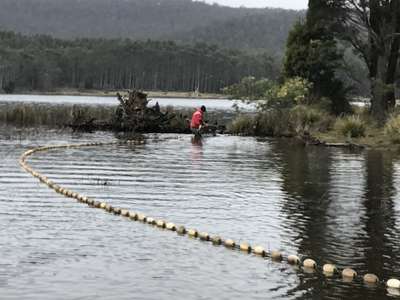 Recently we replaced the barrier net at Four Springs Lake. The barrier net is located across the spillway at the dam and is in place to stop trout escaping in times of flood.
After being in place for several years the old net had become quite brittle from the sun, and had several holes in it. It also had few fishing lures snagged in it!
Anglers are asked to avoid the new barrier net. It is important not to get holes in it from boats and wading.