River Clyde fish salvage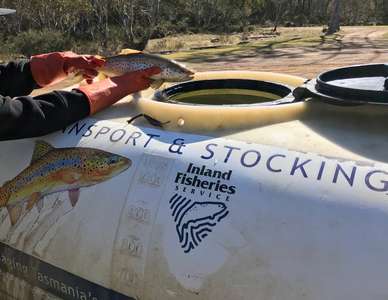 Due to low water levels we completed a salvage of trout in the upper River Clyde. We recovered 172 brown and 51 rainbow trout. The fish were released into Lake Crescent. There were 8 dead fish.
We would like to thank anglers for letting us know that there were fish stranded in the river.