Special "Free" Electronic Edition FlyLife Promotes Tasmanian Trout Fishing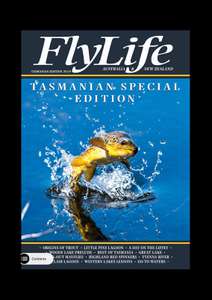 As a promotion of the best trout fishing Tasmania has to offer FlyLife Magazine has produced a special free electronic edition to coincide with the World Fly Fishing Championship 2019. This supports the work being done through Tourism Tasmania's focus on promoting the fishery.
We are lucky to have such a diverse trout fishery and a variety of beautiful locations where can fish. Well done FlyLife.