Get the latest Trout fish Tasmania sticker at Trout Weekend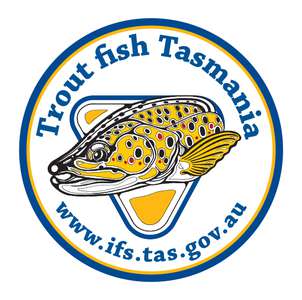 The Trout fish Tasmania sticker has been very popular and can be seen widely within the angling community. We recently had well known artist, Trevor Hawkins, do concept work. We then worked with our design unit to come up with the great new sticker.
Come along to Trout Weekend, get the new sticker and continue to show you are a proud member of our trout fishing community.