A Bushfire Watch and Act Message For Liawenee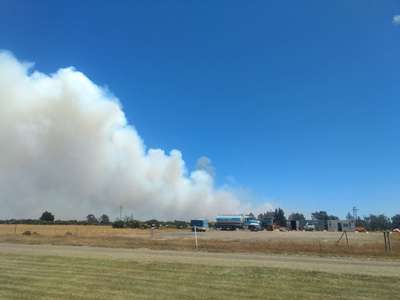 Issued At: 22/01/2019 7:34am
There is a bushfire at Great Pine Tier, Central Plateau.
This fire may put Liawenee at high risk today.
This fire will be difficult to control.
There may be embers, smoke and ash falling on Liawenee.
What to do:
You need to start taking action now to protect your family and your home.
If you are not prepared for a bushfire, be ready to leave for a safer place.
If you don't live near Liawenee, stay away.
If your family have made a bushfire survival plan, use it now.
Keep updated by listening to ABC Local Radio or look at the TFS website at www.fire.tas.gov.au.