How is Woods Lake performing?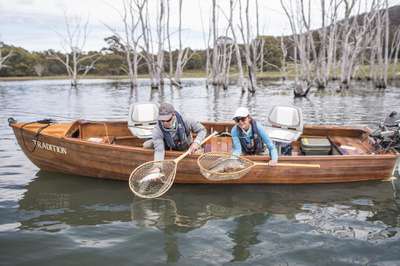 Late last year we completed a Fisheries Performance Assessment at Woods Lake. We wanted to know how the trout fishery was handling the increased fishing pressure of the last few years.
With improved vehicle access and good performance, Woods Lake has seen an increase in anglers. In the survey, we were pleased to see a good range of sizes and many strong young fish growing through. Signs of a healthy fishery.
We work closely with Hydro Tasmania to manage the water levels to provide a good environment to support a healthy fishery.
In December, the lake will be one of five venues for the World Fly Fishing Championship 2019. The quality and quantity of the wild brown trout are sure to impress our international guests.
Learn how we do a fishery performance assessment by watching the Woods Lake video.
For more information read the Woods Lake Fishery Performance Assessment Report 2018