Parking areas on St. Patricks River upgraded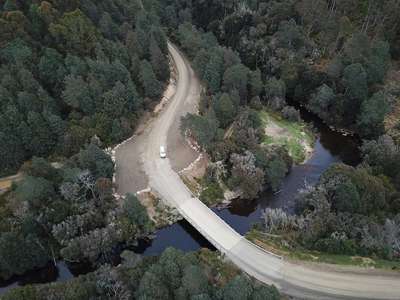 The IFS and Crown Land Services have upgraded the parking areas on the St. Patricks River at East Diddleum Road.
The new gravel parking areas provide safe and level parking on the western side of the river. They also prevent environmental damage to the river banks from off road vehicles.
Foot access for angling is permitted up and downstream of the bridge.