Lake Closures for the Word Fly Fishing Championship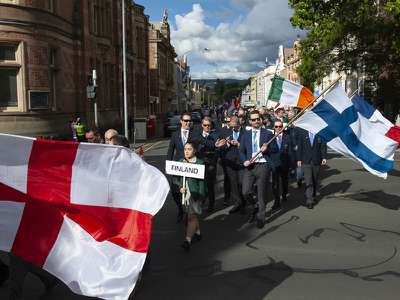 The World Fly Fishing Championship kicked off yesterday with an parade that lead to the Official Opening in Civic Square, Launceston.
Teams from 23 countries are here to compete at the three lake and two river venues.
The following regulation changes are in place to support the event:
The competition lake venues of Little Pine Lagoon, Penstock Lagoon and Woods Lake, close to fishing tonight at midnight (Sunday 1 December) until 11:59 pm on Friday 6 December 2019 inclusive.

The competition sections of the river venues are already closed to fishing and remain closed until 11:59 pm on Friday 6 December 2019 inclusive.

The Mersey River downstream of the Olivers Road (on the C 138) bridge to Hoggs Bridge (on the C 153).

The Meander River downstream from the Huntsman Lake dam to Barretts Bridge, Long Ridge Road (on the C 166).
These temporary regulation changes are designed to balance support for the Championship and the potential disruption to recreational anglers.
For more information about the temporary regulations please phone us on 1300 INFISH (463474).
If you would like more information about the event head to the World Fly Fishing Championship 2019 website and contact a member of the organising committee.