Largest whitebait fine of the season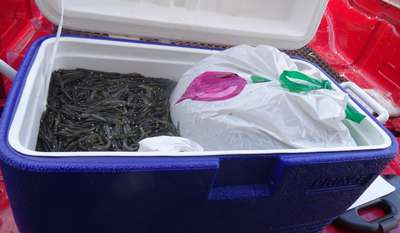 At the Devonport Court of Petty Sessions on Wednesday 26 September, Timothy John Tuthill pleaded guilty to one count of possess whitebait without licence. Mr Tuthill was fined $5763.36, including special penalties and costs.
Members of the public reported suspicious fishing activity on the Forth River. A search was done of Mr Tuthill's home finding 33.58 kg of whitebait. This was a joint effort between Inland Fisheries Officers, Stanley Marine Police, Devonport Uniform Police and Parks & Wildlife.
The defendant did not actually fish for the whitebait himself. He assisted by transporting the illegally caught whitebait from the water to his house, by car.
Magistrate Jago said that while possessing illegally obtained whitebait was not as serious as catching it, an appropriate penalty is required, to recognise that the natural resources of our inland fisheries need protecting.
If you witness illegal fishing, or anything suspicious at our inland waters please let us know. You can call 0438 338 530 or 1300 INFISH (1300 463 474). You can email us at infish@ifs.tas.gov.au