Major upgrade to Woods Lake Road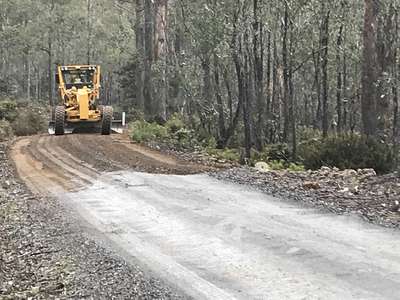 Anglers please take extra care when travelling on Woods Lake Road. We will be doing major maintenance work over the next couple of weeks.
The work includes adding over 1000 tons of gravel to the road surface at key locations between Arthurs Lake and the Woods Lake boat ramp and grading of the entire road.
Exercise extra caution when using the road. Trucks and heavy machinery are operating and there is loose gravel on the road surface.
Stick to the recommended speed limit of 40 KMH and use high range 4WD on the steep sections, particularly if towing a boat. This helps to keep the road in good condition.
Hydro Tasmania and the Inland Fisheries Service, with the generous support of the Central Highlands Council through the donation of road surface material, are jointly funding the work.