Lake Leake - Kalangadoo Bay boat ramp upgrade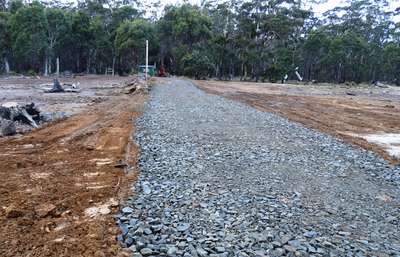 The local community at Kalangadoo Bay have upgraded their boat ramp.
Stakeholders and individuals who made cash and in-kind contributions were:
Sustainable Timbers Tasmania, Inland Fisheries Service, Todd & Janet Lambert, Australian Recreational Fishers Party, Craig Woods,Mack Saunders, Ian & Sandra Taylor, Kalangadoo Store, John Hughes, Michael & Karen Byrne and Mark Tapsell.
Contractor, Paul Evans, deserves a special mention. Paul was tireless, working magic with his machine and delivering a truly splendid job.
A fantastic community project and a great result for recreational fishers.
The IFS will be stocking Lake Leake over winter in preparation for the 2018-19 season.