IFS quarterly report to anglers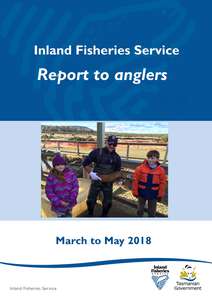 Wondering what we have been doing for the last couple of months?
Have a look at the IFS Quarterly Report to Anglers for March to May 2018.
Highlights include
The winners of the Tasmanian Trout Fishing Competition.
Trout Weekend 2018.
The start of the adult transfers.
The new look website and online licensing.