A successful whitebait conviction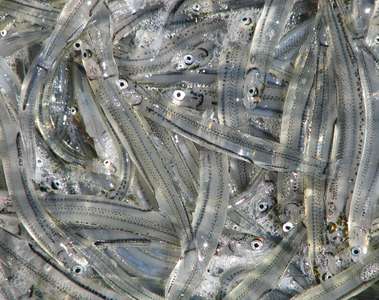 Codie Button of Smithton appeared in Burnie Magistrates Court on Thursday 19 July 2018. Mr Button appeared on several charges relating to the illegal taking of whitebait. The offences took place last spring at the Welcome River in the far North-West.
Mr Button was convicted of five charges:
Possessing a non-permitted net at an inland waterway.
Using a non-permitted net.
Taking whitebait without a whitebait licence.
Possessing whitebait without a whitebait licence.
Taking whitebait from a closed water.
Mr Button is to pay a fine of $2445 and $83.74 in Court costs.
This is the latest conviction in a string of offences detected during the last whitebait season.
Earlier this month the Smithton Magistrates Court convicted an offender of exceeding his daily bag limit of whitebait. He is to pay a fine of $330 plus $83.74 in Court costs.
The whitebait fishery is fragile. It closed in 1973 because it was nearly destroyed by over fishing between 1940 and 1960. This is why significant penalties apply today. Illegal fishing can put the sustainability of the recreational whitebait fishing at risk.
If you notice any illegal activity, or anything that seems suspicious please report it to us on 1300 INFISH (1300 463 474). We need your help to protect our valuable inland fisheries.