Tasmanian Trout Fishing Photography Competition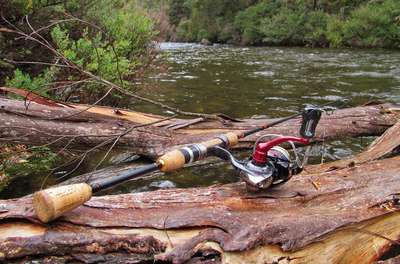 Don't forget we want your best Tasmanian trout fishing photos. Entries for the Tasmanian Trout Fishing Photography Competition 2017-18 will be accepted up until 5pm on Monday 30 April 2018
There are cash and gear prizes on offer - 1st Place: $500, 2nd Place: 1xpair Neoprene waders (Fly 'n Dry), 3rd Place: 12 x Lures (Hueys Lures).
Photos need to be taken by the person making the entry.
Photos can't be ones entered in 2016-17
Photos need to be taken in Tasmania.
Photos need to be about inland fishing
Photos don't have to contain a fish.
Photos could be a favourite fishing spot, artfully placed gear or fishing with family, friends or a mate.
Entry is free.
You can submit up to 6 images with maximum size 5 MB each.
Images will be showcased and the winner announced at Trout Weekend 2018.
Download the Entry Form, fill it out, press the submit button, attach your photos and email it all to us at photos@ifs.tas.gov.au.
Check out the gallery for the Tasmanian Trout Fishing Photography Competition 2016-17 see all the entries.