Trout begin to run!
Published on April 12, 2018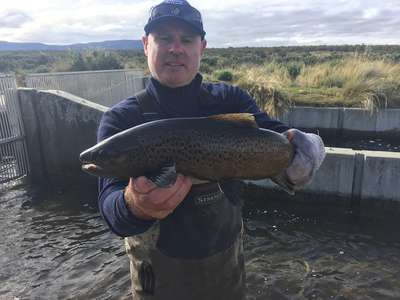 Recent rain and cooler weather has seen the first of the brown trout arrive in Liawenee Canal. IFS officers have been monitoring the run and report that the fish are in excellent condition and averaging around 1kg.
If you are interested in seeing the spawning trout the peak of the run will be in May and timed with Trout Weekend 18.  Come along and enjoy what the Central Highlands has to offer.