Illegal take of whitebait results in big fines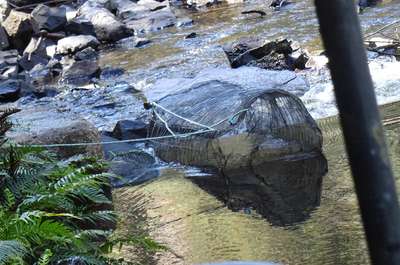 Jason Kenneth Deverell of Shorewell appeared in the Burnie Magistrates court today. After pleading guilty, Mr Deverell was convicted on seven charges relating to the illegal taking of whitebait. He was fined $3 500 and ordered to pay $82.15 in court costs.
The offences took place at the Blythe River in November last year. The Blythe River is closed to whitebait fishing at all times. These penalties should serve as a warning to anyone choosing to disregard the strict regulations around the taking of whitebait.
Poaching and the illegal sale of whitebait is an ongoing threat to a long-term recovery plan for the recreational whitebait fishery.
Stephen Hepworth is the Manager (Compliance and Operations) with the Inland Fisheries Service.
"The management of the whitebait fishery is of the utmost concern to the Inland Fisheries Service, and illegal poaching activities have the potential to seriously jeopardise the ongoing sustainability of the fishery",
"The use of strict catch limits, the rotational closure of some waters, limits on fishing gear and a limited season opening are all tools used to protect the sustainability of the fishery. Robust penalties for offenders also act as a deterrent, with a combination of fines and special penalties of $159 per kilogram applying to whitebait illegally taken or possessed," Mr.  Hepworth said.
Anyone witnessing illegal fishing activity is urged to contact Stephen Hepworth on 0438 338 530.