Access road to Large Bay, Lake Echo maintained.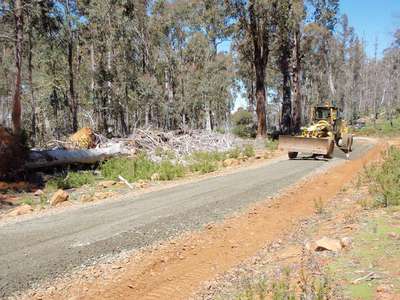 Contractors recently completed maintenance to Large Bay Road at Lake Echo. The IFS constructed the road to provide access to the northern end of the lake. A concrete boat ramp is located at Large Bay which is sheltered from the prevailing westerly winds and provides access to Broken Bay, Stormy Bay and Teal bay
The IFS recommends Lake Echo as a great option at the moment due to reports of good bags of quality trout and recent stable water levels. Fishing with hard body lures along the rocky shores and drowned timber has been productive.
For more information, see the Lake Echo Anglers Access brochure.