Easter inspections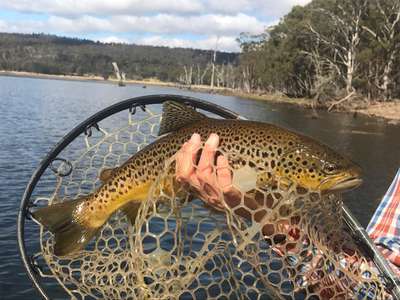 The Easter long weekend saw our Officers patrolling waters around the State. This included both land based and boat patrols. In all 312 angling licence inspections were done. Weather conditions were ideal all weekend. Wind was minimal and there was a good mixture of sunny and overcast conditions.
Overall, compliance with Inland Fisheries and MAST regulations was fairly good, with only four infringement notices issued. Two were issued for not wearing a life jacket. One unlicensed angler was caught out, and one angler was found fishing in a closed water.
Woods Lake was again the standout water, with most anglers taking excellent fish in the 1.5 – 2.5Kg weight range. Green and gold cobra lures worked well, as did small bibbed lures. Good fish were also caught from the Bradys Chain, with all methods proving productive. Lure fishermen on Bronte Lagoon also did well, whilst fly anglers at Penstock Lagoon caught good fish on wet flies.
Lure fishermen at Laughing Jack Lagoon did exceptionally well, with multiple bag limit catches noted by our Officers. Cobra lures with a bit of yellow on them seemed to be working well.
The Atlantic salmon that were recently stocked into Craigbourne Dam and Brushy Lagoon were also popular. These fish are in the 4 to 5 Kg weight bracket, and pleased anglers who were skilled enough to catch one.
With so many waters fishing well and the angling season drawing towards a close, why not make the most of the last couple of weeks and plan a final trip.