Tods Corner boat ramp repaired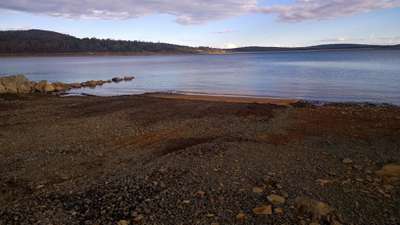 We had a report from an angler last week that the top of the Tods Corner boat ramp at yingina/Great Lake had washed out due to wave action and was stopping vehicles from accessing the ramp. There was up to 300 mm drop from the edge of the ramp.
We inspected it and engaged local contractor to repair the damage. He also cleaned out the drains to prevent further damage.
Work was completed on Saturday 8/4/17.