Trout transfers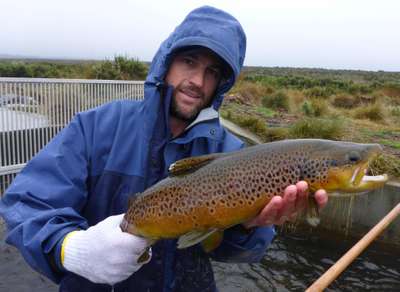 Recent solid rains have sparked the brown trout spawning migration in the Highlands and trout management is in full swing at yingina/Great Lake providing an opportunity to stock waters where recruitment of juvenile fish is limited, but angling is high.
To date the fish trap at Liawenee has produced approximately 5,600 fish and the one at Sandbanks Creek about 4,000. All fish were in excellent condition, averaging a little over 1kg, slightly up on last year.
Penstock Lagoon has received its full allocation of 4,000 fin marked fish (a population survey will be conducted in July). Four Springs Lake has received 2,500 with more to come.  The Nineteen Lagoons area stocking requirements have been fully met, in addition Camerons Lagoon received 80 fish, Bruisers Lagoon 80, the Duncan and Lynch ponds 50 fish each.
These premium wild fisheries, including other waters targeted for stocking, will provide excellent fishing opportunities for anglers in the coming season. For the full stocking list click here.
Recently 100,000 brown trout ova were harvested from yingina/Great Lake fish and transferred to the Salmon Ponds where they will be hatched and on-grown for stocking. Most of these fry will be used for farm dams that grant public access to anglers.
Brook trout ova for the 2016 season will be sourced from Petuna Aquaculture at Cressy, Snowy Range Trout Fishery in the Huon and the Salmon Ponds at Plenty. The brooks will be hatched, on-grown to a fry stage and stocked into the West Coast brook trout fisheries at lakes Plimsoll, Rolleston and Selina.