Tasmania PWS advise not to use Western Lakes tracks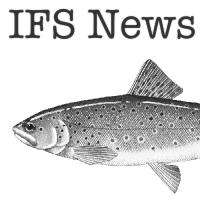 On their Facebook page, Tasmania Parks and Wildlife Service have issued the following parks and track closure notice for 20 January 2016.
WALLS OF JERUSALEM NATIONAL PARK AND THE CENTRAL PLATEAU CONSERVATION AREA
Due to a bushfire in the Mersey Forest Road area, the Walls of Jerusalem National Park and part of the Central Plateau Conservation Area (Lake McKenzie) have been closed. The following tracks are closed until further notice:
Devills Gullett Walking Track, South Mole Creek (Yeates track), Parsons Track, Higgs Track, Western Creek Track, Little Fisher Track, Walls of Jerusalem main track, Lake Myrtle track, Moses Creek Track, Lees Paddocks Track, Explorer Creek Route and Blue Peaks Route.
Fisherman are also advised to avoid using Pillans Lake Track to access Lake Field, Julians and Pillans Lake within the Central Plateau Conservation Area.
Liffey Falls: the road into Liffey Falls and the campground are closed.
The highlighted section above is of particular interest to anglers. This area can be popular for vehicular and walking access at this time of year. Check PWS website and Facebook page for updates.