Lake Leake boat ramp closed due to low lake levels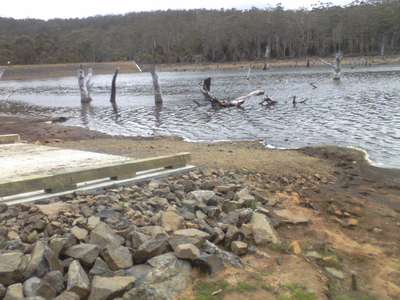 Very low water levels at Lake Leake have seen the closure of the main boat ramp.
The low water levels will continue to be challenging for boaters at many waters. Great Lake and Lake Burbury will continue to be difficult for launching, particularly for larger boats.  Boundary Bay continues to be the preferred option on Great Lake.