Fabulous fishing in the highlands over the Christmas break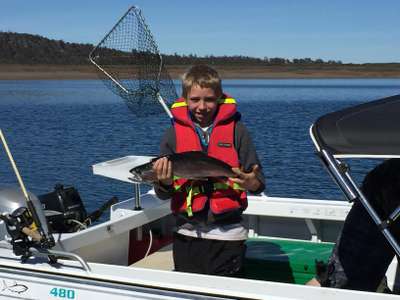 The central highlands provided some great weather and good catches of trout for anglers visiting between Christmas and New Year.
The overcast and cool conditions on Boxing Day provided fantastic dun hatches on highland lakes whilst the following week provided clear skies and light winds for boaters on the larger lakes and those looking to polaroid fish out west.  Seeing so many families out enjoying our inland waterways, often with a shiny new piece of equipment, was great to see.
Most pleasing were the catch rates observed on Great, Woods and Arthurs lakes.  Both brown and rainbow trout of great condition were inspected by Fisheries Officers conducting boat patrols.  On Great Lake, a variety of methods proved successful including deep and shallow trolling, lure casting and fly fishing the wind lanes or early morning slicks.