Public Notice – Road closure for Bradys Lake Road and traffic delays for Bronte Lagoon Road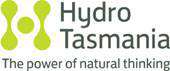 Hydro Tasmania is undertaking geotechnical investigations on Bronte Dam and Bradys Dam. This work will provide insight into the current status of the dams, which will be used to plan upgrade works in future years. To complete this work, Hydro Tasmania will be restricting access to the crest of each dam.
The dam crest on Bradys Lake Road will be closed from Monday 30 November through to Friday 4 December, from 7am to 5.30pm. The Bradys Lake shack community can be accessed via the Lake Binney road.
Access across Bronte Dam on Bronte Lagoon Rd will be restricted from Wednesday 2-9 December (from 7am to 5.30pm, weekdays only) and traffic delays of up to four hours are expected. Residents can talk to the workers on site or call the number provided below to schedule crossings if timing is important.
Hydro Tasmania apologises for any inconvenience caused, and seeks the cooperation of road users in this area to make this a safe activity for all concerned.
For any inquiries, contact Project Manager Talbot Matthews on 1300 360 441.