Work well underway on new Lake Leake boat ramp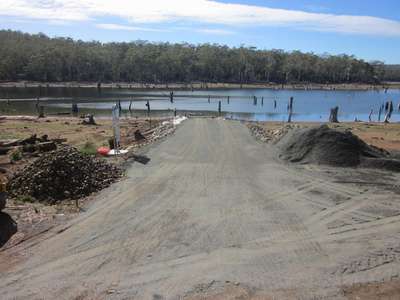 MAST reports that work is progressing well on the construction of the new boat ramp at Lake Leake. This is a Recreational Boating Fund project, supported by the Northern Midlands Council and the Inland Fisheries Service. The construction has benefited from low lake levels that will ensure a quality finish and has enabled the removal of a number of tree stumps around the end of the ramp.
Fingers are crossed for a wet winter so anglers can use this new facility next season!