Caution Craigbourne Dam boat operators!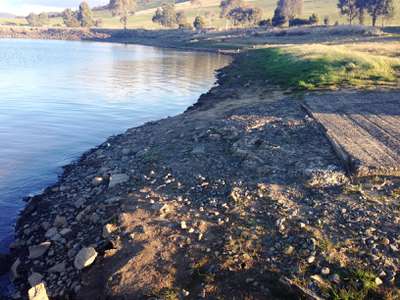 Due to low water levels (Craigbourne Dam level is currently 65%) boat operators are urged to take extra care when launching and retrieving boats. The toe of the concrete boat ramp is currently 2 metres out of the water. There is deep water below the end of the ramp.
Launching of small boats may still be possible with care however larger boats could be difficult or impossible. Boat operators are advised to make a detailed check of the ramp before attempting to launch.
Current level of Craigbourne Dam can be checked at www.tasmanianirrigation.com.au