Tyenna River Anglers Access maintenance complete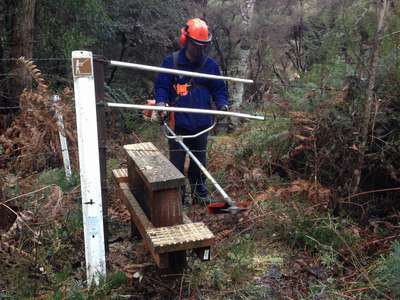 Inland Fisheries staff have completed routine inspections and maintenance of Anglers Access infrastructure on the Tyenna River in time for the 2015 season. Brush cutting of tracks and clearing around signs, stiles and step-overs has made infrastructure more visible and easier to use. The logbook at Lanoma Estate (Westerway) has been replaced for the new season. Whilst not mandatory the log book provides a valuable insight into the performance of the fishery.

A number of signs that were damaged or dirty have been replaced or cleaned. IFS are pleased to report most infrastructure in good condition and obviously being used regularly. Please note that some access areas around Fitzgerald may be affected by forestry operations during the season. Please obey any NO ACCESS signs in place at these locations.