Christmas comes early for northwest anglers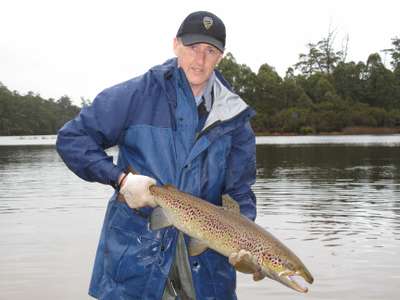 Today (22 December 2015) 70 salmon weighing 3 kg and 500 rainbow trout weighing 350 grams are being stocked into Lake Kara. We would like to thank Tassal at Russell Falls for the donation of the salmon and Huon Aquaculture at Millibrook for the equally cheerful donation of the rainbow trout.
It looks like most anglers must have been nice this year!
Lake Kara is open to all legal methods with a 5 fish daily bag limit, minimum size 300 with only 2 fish over 500mm allowed to be kept.