Report on the electrofishing surveys on the state's river fisheries 2013 to 2015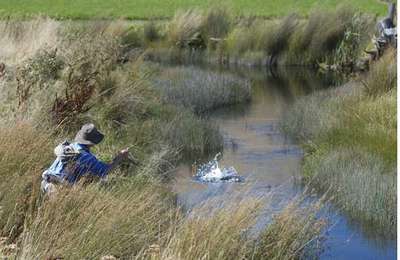 Following on from reports by anglers, guides and fish farm workers the IFS investigated the state of Tasmania's river fisheries using electrofishing survey during early in 2013. This survey was expanded to include more rivers in 2014 and followed up with a repeat survey in early 2015.
A report has been generated on these surveys and is now available on the IFS website. Click here to go to the Fisheries Performance Assessment reports page.