Footbridge installed at Lamberts Dam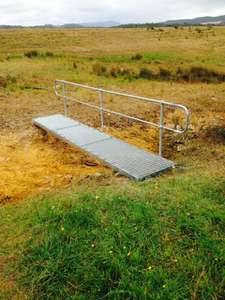 To improve safety and access for anglers at Lamberts Dam at Railton the IFS has installed a new steel footbridge across the spillway.

The new bridge provides easy access for anglers to cross the spillway and access the dam wall and western shore of the dam.

IFS would like to thank Equity Labour Services (ELS) for the construction and installation and Paul Lambert for providing public access to the dam for anglers.