Extension to Macquarie River Anglers Access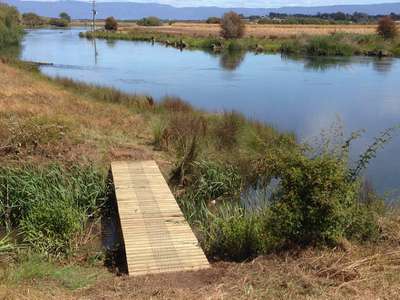 IFS staff have recently extended anglers access upstream from Woolmers Bridge on the Macquarie River. Infrastructure including signage, a new footbridge and numerous stiles provide foot access for approx 3.5km upstream on the eastern bank. This area has previously been inaccessible to anglers.
IFS would like to acknowledge the owners and managers of the Rannoch Park property for making this possible.
A new version of the Macquarie and Lake River brochure (which also includes new contact details for a property on the western bank) is now available at www.ifs.tas.gov.au