Turning circle and parking area completed at Bradys Lake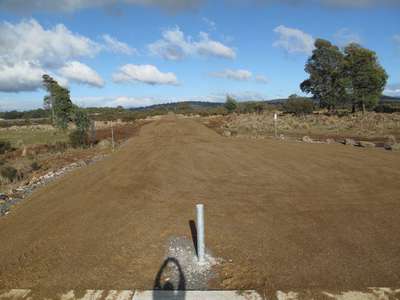 As part of the MAST/Hydro Tasmania upgrade of the Whitewater boat ramp at Bradys Lake, Central Highlands Council have completed improvements to the turning circle and widened the access road to provide space for parallel parking on both sides.
Central Highlands Council's in-kind contribution to the project is valued at $10, 000.
Completion of the parking area and turning circle has put the finishing touches on a major project for anglers visiting the central highlands region. Many thanks to MAST, Hydro and Central Highlands Council for an excellent job.