Helping rivers on road to recovery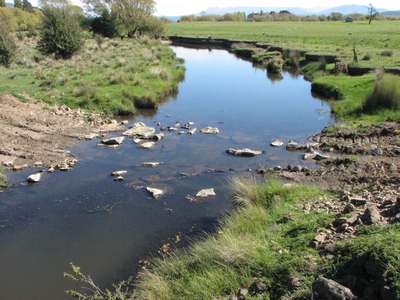 In 2013 the IFS investigated the current status of a suite of river fisheries across the state. As part of this investigation several rivers with regional representation were electrofished in a survey during February 2013.
The findings of the survey showed depletion of river brown trout populations across the state and that the most likely cause was high numbers of cormorants, especially prevalent in 2012 and 2013.
Though stocking is not a cure all for these depleted river fisheries it may go some of the way to aid recovery of stocks, particularly in rivers or creeks that have other negative influences on their trout populations. The Rubicon, Galwer, Coal, Clyde, Nile and Break O'Day rivers have all been stocked with at least 10,000 brown trout fry as they have all had environmental issues working against them on top of the latest depletion of the trout populations through cormorant predation.
A repeat of the electrofishing survey is due to be undertaken in February 2014 and this will look at those rivers stocked with 10,000+ fry to assess efficacy of stocking with fry for recovering fisheries.
A selection of streams in the state's northwest have been stocked with a smaller number of brown trout fry to aid in their recovery. Lobster Creek, Don River, Penguin Creek, Dale Brook, Western Creek and Forth Falls Rivulet all received a stocking of brown trout fry last week (9 January 2013).
Anglers are welcome to provide feedback on river fisheries, particularly those that have received the larger stocking of brown trout fry. The IFS encourages anglers to reduce their personal take of fish from rivers and streams around the state to help with the recovery.