Cethana Power Station refurbishment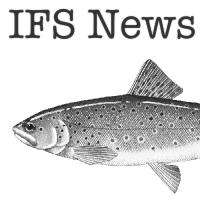 Between January and October 2015 Hydro Tasmania will undertake a major refurbishment
at Cethana Power Station.
During this time construction activity will result in increased traffic in the area. This may
cause intermittent traffic delays at certain times on Claude Road (C136) from Lake Cethana
to Sheffield, Sheffield Road, Railton Road, the Bass Highway and the Midland Highway.
Warnings and notifications will be issued at appropriate times.
The power station will be shut down for an extended period to allow the works to occur.
The resultant increase in water flows over the Lake Cethana spillway may result in an
increase in debris downstream, including floating branches and partially submerged logs in
Lake Barrington. Users of Lake Barrington should take appropriate safety precautions when
using the lake for recreational activities.
We apologise for any inconvenience this work may cause.
For more information please contact Hydro Tasmania on (03) 6230 5580.