AAT announces funding for South Esk Anglers Access Project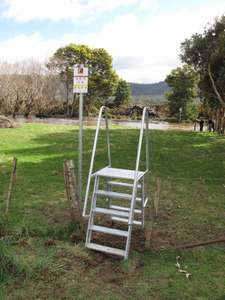 Anglers Alliance Tasmania (AAT) chairman Gary France announced today that the Tasmanian Community Fund has confirmed a $60,000 grant towards an Anglers Access project on the South Esk River.

This project will be the 10th major river in Tasmania to benefit from the Anglers Access programme. AAT will work closely with the Inland Fisheries Service to implement the project during 2015/16.

The Tasmanian Community Fund is an independent Fund that supports and strengthens Tasmanian communities by distributing funds to those communities.

AAT would like to thank the Tasmanian Community Fund for supporting Tasmanian anglers and recognising the value of the freshwater fishery.