Mersey River Anglers Access brochure now available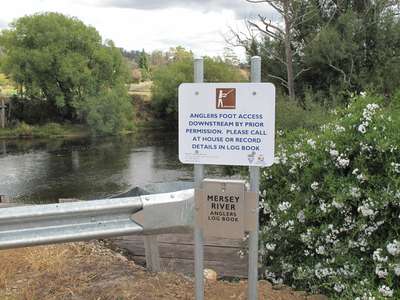 The Mersey River is the latest to receive the Anglers Access treatment from the IFS. Stiles, signs and associated access infrastructure has been installed between Lake Parangana and Latrobe. Fifteen private landowners have entered into agreements with the IFS to formalise access for anglers. The IFS is indebted to these landowners for their considerable contribution to this project.

The Mersey River Angler Access brochure is available on the IFS website and printed copies will be available from major tackle stores by mid July.

Completed under the oversight of Anglers Alliance Tasmania and funded by the Tasmanian Community Fund the project has also been supported by the Kentish, Latrobe and Meander Valley councils.

With the Mersey receiving a stocking of 300 adult brown trout from Great Lake during winter it should be primed for some early action when the season opens on the 3rd August.