Tooms Lake worth a try on opening weekend of new season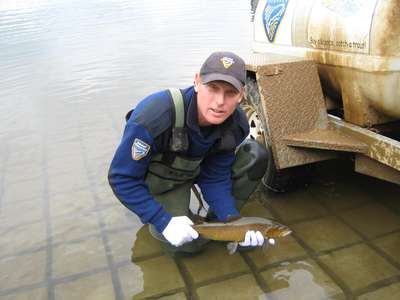 The reports from Tooms Lake last season were that it fished poorly. Of the lakes hit hard by the drought that broke in 2009, Tooms Lake was hit hardest. The IFS has progressively stocked this lake over the last four seasons but it appeared that the brown trout population was struggling to recover.

This year the IFS has stocked over 1,000 brown trout adults transferred from the spawning runs of Great Lake, Arthurs Lake and Lake Sorell. This is the largest transfer of brown trout adults to the lake.

A new boat ramp and good lake levels means this could be a great place to start off the 2013/2014 angling season on Saturday 3 August.