Tasmanian rivers electrofishing survey 2013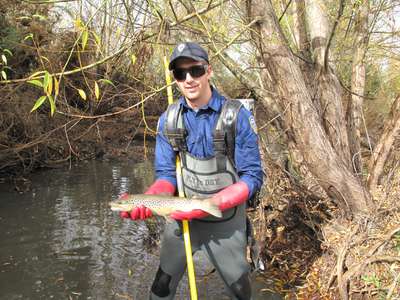 Following concerns from anglers, guides and angling groups regarding the status of river populations of trout around Tasmania the IFS conducted an electrofishing survey of 11 of the state's rivers. In line with anglers concerns the results indicated that there was wide spread depletion amongst the state's river brown trout populations.
Comparisons made with the results of the IFS Angler Postal Survey shows the majority of the depletion occurred during the 2012-2013 angling season with some river fisheries showing a marked decline in catch rate and harvest of brown trout.
The most likely factor causing a decline in river trout populations being cormorant predation. Strong anecdotal evidence about high cormorant numbers in Tasmania during the 2012-2013 season backs up this conclusion. Based on previous studies and observations from the 1970's and 1980's there will be a recovery of stocks and this will most likely occur within the next four years.

The full report can be found here: Fisheries Performance Assessment - Tasmania river electrofishing surveys 2013.