New Anglers Access brochure and map for lakes Rosebery and Mackintosh
Published on July 18, 2012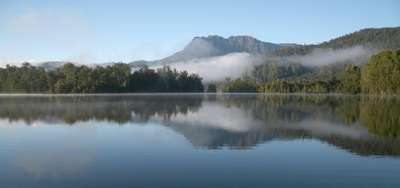 The IFS has published a new Anglers Access brochure and map for lakes Rosebery and Mackintosh in time for the 2012/13 season.
The IFS is keen to promote underutilised fisheries with enormous potential to provide an excellent angling experience. Fabulous rainbow and brown trout are available along with the occasional stocking of Atlantic salmon at Lake Rosebery. Along with the stunning wilderness scenery of the West Coast these fisheries should be on every angler's must visit list.
Comfortable accommodation and facilities at Tullah on the shores of Lake Rosebery provide an excellent base for a West Coast fishing safari with an added bonus to fish for brook trout at nearby lakes Plimsoll and Selina.
The trip could be further expanded with stops at Lake Burbury or the Henty and Pieman rivers to chase trophy searunners early in the season.
The new brochure is available from major tackle shops or from www.ifs.tas.gov.au