New season licence changes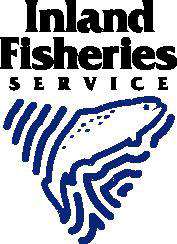 This year the process for issuing full season angling licence renewals and new licences will change for the better!  These changes will satisfy anglers wishes to hold a durable plastic licence card and will make it easier to renew or purchase online.
This is the first year that renewals will be issued by email to those anglers who have already supplies an email address.  For those who haven't and wish to do so, simply go online at www.ifs.tas.gov.au and update your details, providing your email address or email infish@ifs.tas.gov.au before the end of June.
Once you have paid for a new full season licence or your renewal, a full season licence as a plastic card will be issued with in 14 days of the receipt of that information.  Please allow some additional time for transfer of data when paying through a licence agent.  The receipt issued at the time of purchase will be an interim licence until the card is issued.
All fresh water angling licences can be purchased via the Inland Fisheries Service website, which has been upgraded with a new look and feel.  The website at www.ifs.tas.gov.au is your one stop shop for all fishing and licensing information.  If you wish to speak to the IFS, please call 03 6261 8050 or 1300 INFISH during business hours.