Big salmon stocked in the lead up to the 2012/13 season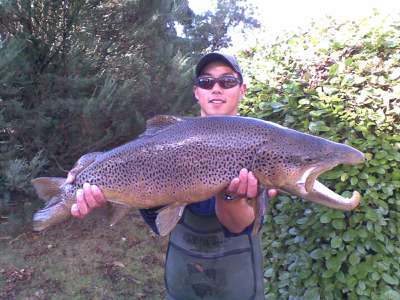 The IFS has stocked several waters across the State with big Atlantic salmon in the lead up to the opening of the 2012/13 season.
In early July Craigbourne Dam and Lake Meadowbank were stocked with 150 salmon each and on July 10 another 150 salmon were stocked into Lake Rosebery, the fish for these stockings were donated by  TASSAL and averaged a whopping 5kg with some up to 10 kg in the load.
Lake Barrington was stocked with 405 salmon on July 19 these averaged 1.5kg and were donated by Saltas. Finally Brushy lagoon received two stockings, the first comprised of 50 salmon averaging 4kg from Petuna Aquaculture on July 25 and a further 360 averaging 2.8kg from Springfield Hatcheries on July 31.
The Service would like to thank all of the commercial hatcheries involved for their generous donation of these fish free of charge for the enjoyment of anglers.