Woods Lake Boat Launching Facility Upgrade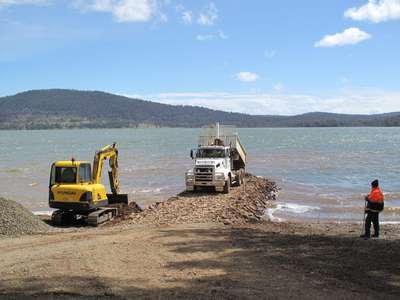 Work commenced to upgrade the boat launching facility at Woods Lake on Monday 14 November. This work involves the construction of a 30 metre breakwall at the existing boat ramp as well as maintenance to the boat ramp itself and the parking area.
The project is being managed by the Inland Fisheries Service and funded by Marine and Safety Tasmania.
The breakwater is designed to provide shelter for boats, particularly when being retrieved during westerly or south- westerly weather. However, it should provide protection from most wind directions and help improve boating safety at the Lake.