Four Springs Lake Boat Ramp Improvements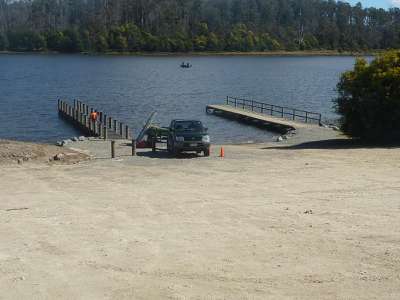 The Service has completed the improvements to the concrete boat ramp at Four Springs Lake – doubling its size – and providing a new landing jetty. The new facility will provide a greater level of amenity for all boating anglers who visit this popular fishery whether this season or in the future.
The project was funded by a Marine and Safety Tasmania Recreational Boating Fund grant of $45,000. Four Springs Lake is the sixth most popular fishery in the State with approximately 2,500 anglers fishing it each season. IFS would like to thank MAST and the construction team at Roads and Bridges Tasmania for a job well done.