Double Lagoon and Lake Kay track upgrades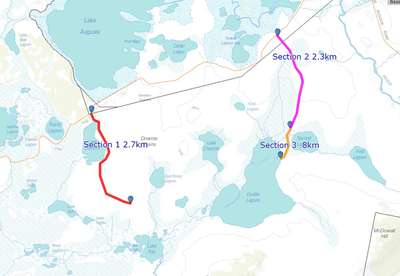 The Inland Fisheries Service (IFS) are undertaking upgrades to the Lake Kay and Double Lagoon vehicle tracks in the Western Lakes.
The track upgrade is scheduled to commence on 6th March 2023 and be completed by 24th March 2023 weather permitting.
Both tracks will be subject to periodic closure to the public during this period.
The track work will require truck and machinery movements on Lake Augusta Road from Liawenee to Lake Botsford. Drivers should observe all signs and speed limits on the affected roads and be aware of trucks and heavy machinery on Lake Augusta Road.
We apologise for any inconvenience however the project will provide improved access to the Lake Kay car park and to the Double Lagoon boat ramp.
The track upgrades have been funded by the State Government as part of the Anglers Access Policy Commitment.