No fee for junior angling licences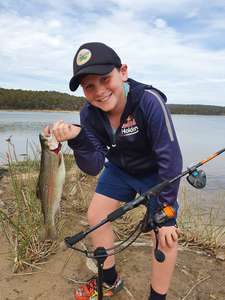 Licence fees for junior anglers are waived for the next four years!
To encourage younger people to take up inland recreational fishing, junior anglers can now fish Tasmania's inland lakes and waterways for free.
Anglers aged 14 to 17 still need to hold an inland angling licence, but can apply for free through our website.
The Tasmanian Government are waiving junior angling fees until the end of the 2024-25 season.
To apply for your fee free junior angling licence head to the IFS Website or drop into any Service Tasmania shop or your local tackle store.
Junior anglers under 14 years don't need an angling licence.