Salmon Ponds Fish Loss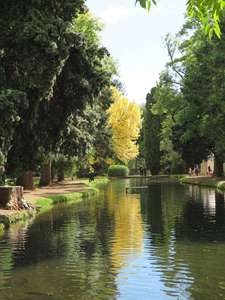 The Environment Protection Authority (EPA) is currently investigating contamination of the Plenty River that resulted in fish deaths at the Salmon Ponds in late September. This has included the collection of a range of samples and survey information related to the alleged release of pollution on 23 September into the Plenty River.
Further to this, an Environmental Protection Notice (EPN) was issued by the EPA on 25 September 2020, requiring the removal of pollutants from the land that could cause further contaminated runoff to the Plenty River.
The EPA has and will continue to ensure that the EPN is complied with. As the investigation is ongoing, it is not appropriate to comment further on the details. However further action, as appropriate, will be taken subsequent to the investigation.
Despite the event, trout fry have been raised in sufficient quantities to meet restocking program requirements for the coming season. Fish in the display ponds have recovered and the Salmon Ponds remains open. There have been no subsequent water quality concerns at the site.